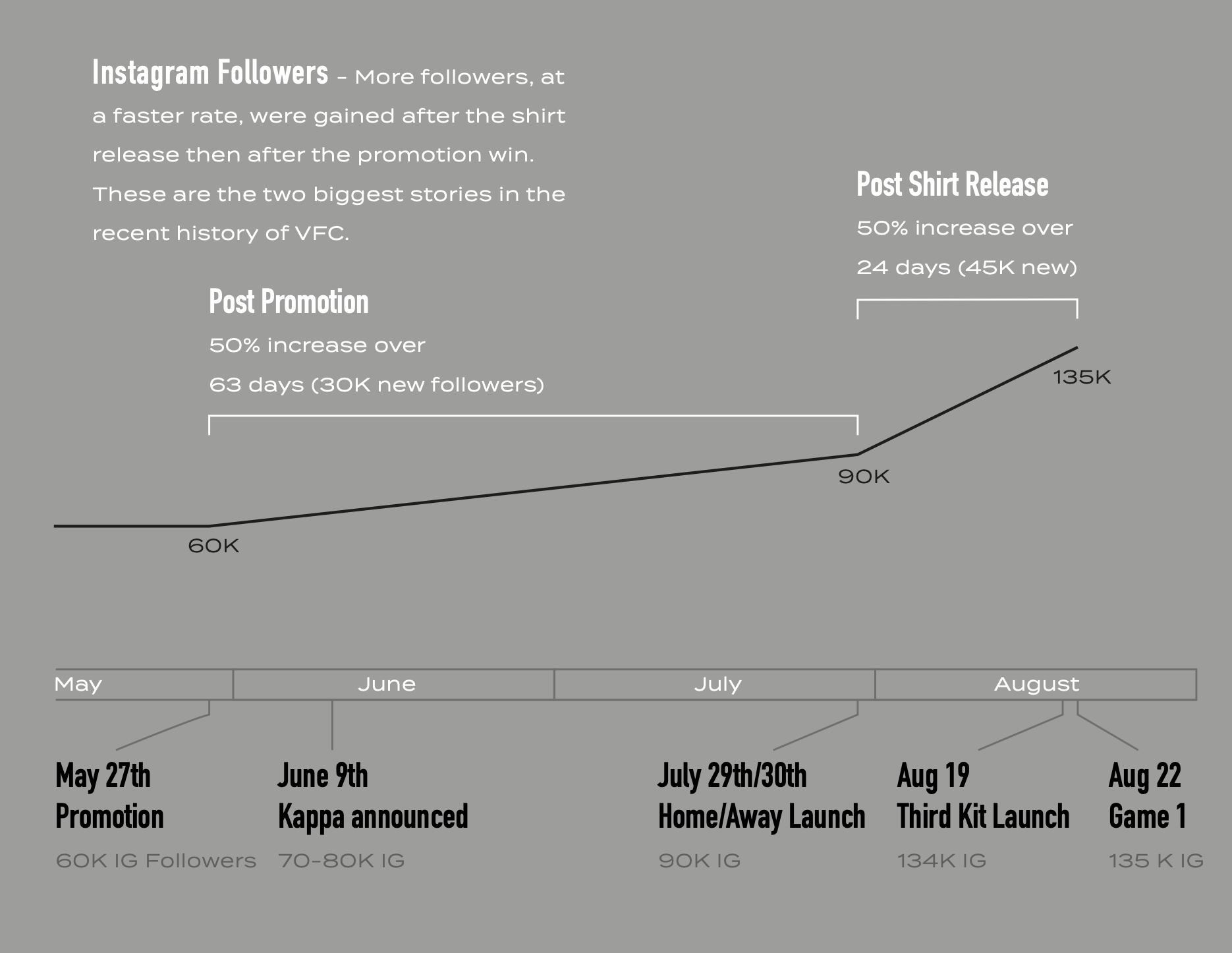 The newly formed Venezia FC x Kappa partnership, conceived and brokered by Fly Nowhere, gambled on the unique concept of offering the public four (4) alternative team uniforms (kits) designed by the club's creative director Diego Moscosoni, to be worn in-game; an ambitious practice almost-never attempted in Italy but starting to take hold with the large European clubs, like Paris St Germain and Chelsea, led by Nike and adidas.
While the kits were designed last season and intended for Serie B, Serie A regulations initially forced the kits to be changed dramatically: Gold was banned for numbers, (enforced upon the 2021/22 kits of Inter and Genoa as well) The Arancioneroverdi (Orange-black-green) flag of the club was removed, and the shirt's main team badges were removed, as a technicality stated the teams name or logo could not appear twice. The name of the team appeared twice as it had for the last 5 years, as a tiny startup in the lower divisions, to fill the space of not having an official shirt sponsor, but the surpise of playoff promotions had turned the 5th place team into the last qualifier for promotion to Serie A, by the smallest mathematical margin. Now finding itself amongst the established clubs who display standard large corporate-sponsorship logos in the allotted space, the issue arose, and no time was left to manufacture new designs for the debut in the top division.
Before the kits could be seen on Serie A global broadcasts, American owner Duncan Niederauer stood behind Fly Nowhere, releasing the first three uniforms online for pre-order, to an instant sell-out.
While the sales numbers were likely a drop in the bucket compared to the established clubs, football brands are not in the business of being intentionally "limited," so the point was proven: the visibility had over-performed projections and gone beyond local and traditional football audiences. The club earned organic press in multiple languages for one of the first times in history. The relatively tiny Instagram account gained 45,000 new followers in 24 days, before the uniforms had been worn in a game; a 50% total increase for the small brand.
Now the club has rushed to restock the sold-out collection which is projected to land in November, as pirated versions appear across the internet for sale. The remaining "4th kit" by Moscosoni arrives in October and departs from the team's traditional colors, taking inspiration from the historical crimson and gold flag of the ancient city's heritage. The design has already been found leaked to the public by football-collector channels.