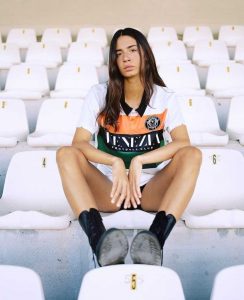 Venezia FC, the historic football club of Venice, Italy, has selected Fly Nowhere as its agency of record entering the 2020/21 season.
The Arancioneroverdi are led by American majority owner Duncan Niederauer, former CEO of the New York Stock Exchange, who took on the executive roles of President and CEO earlier this year, and has now selected Fly Nowhere to direct brand, marketing, creative, and merchandise strategy.
Earlier this month, the Venetians generated widespread buzz around their 2020/21 away kit launch, which was produced by Fly Nowhere.
Venezia FC are competing in Italy's Serie B in the 2020/21 season. With their project renewed, their sights are set on Serie A, one of the biggest stages in world football.