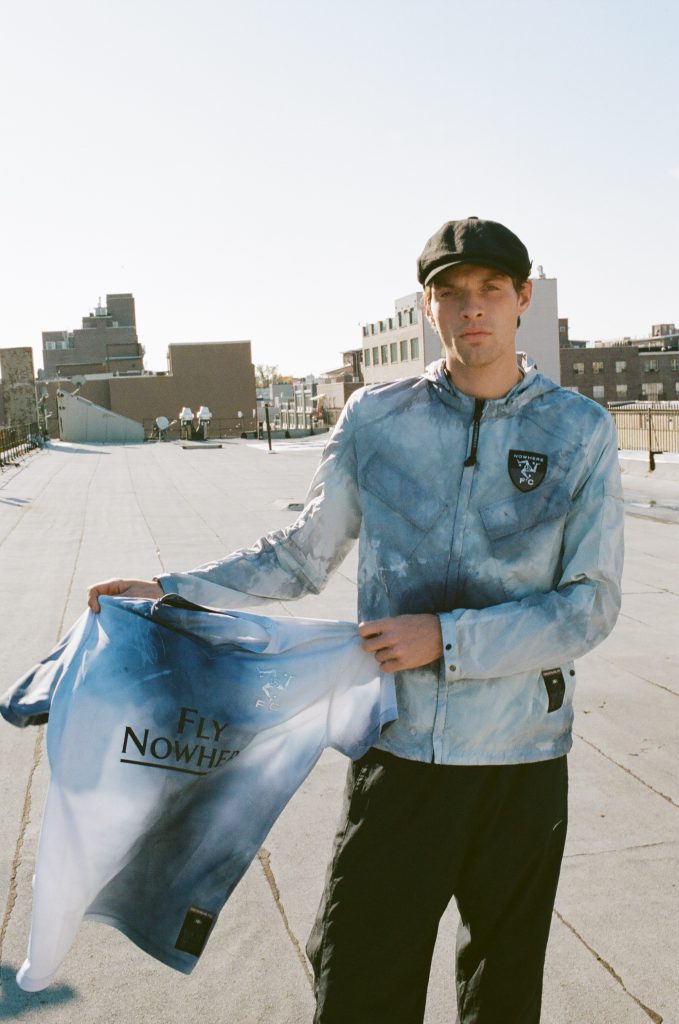 Fly Nowhere reunites Nowhere FC with legendary Italian streetwear brand C.P. Company for a special collaboration featuring signature Nowhere FC takes on C.P. Company's iconic Goggle Jacket and other items.
Nowhere FC's relationship with C.P. Company dates back to 2018, when the two brands combined to produce one-of-a-kind customized pieces at Hypefest, highlighting the Italians' acclaimed garment dyeing heritage.
Founded by Massimo Osti, a young graphic designer from Bologna who would go on to be recognized as the "godfather of urban sportswear," C.P. Company will celebrate its 50th anniversary next year.
Over several decades, C.P. Company has pioneered a connoisseurial hybrid style that combines the functionality of vintage military, work and sportswear with intense fabric research and innovation, heightened by the use of garment dyeing, a technique which C.P. Company pioneereed in the mid-1970s. This hybridization of functional menswear and Italian fabric innovation is the origin of C.P. Company and remains the basis of every piece of clothing carrying the C.P. Company label.